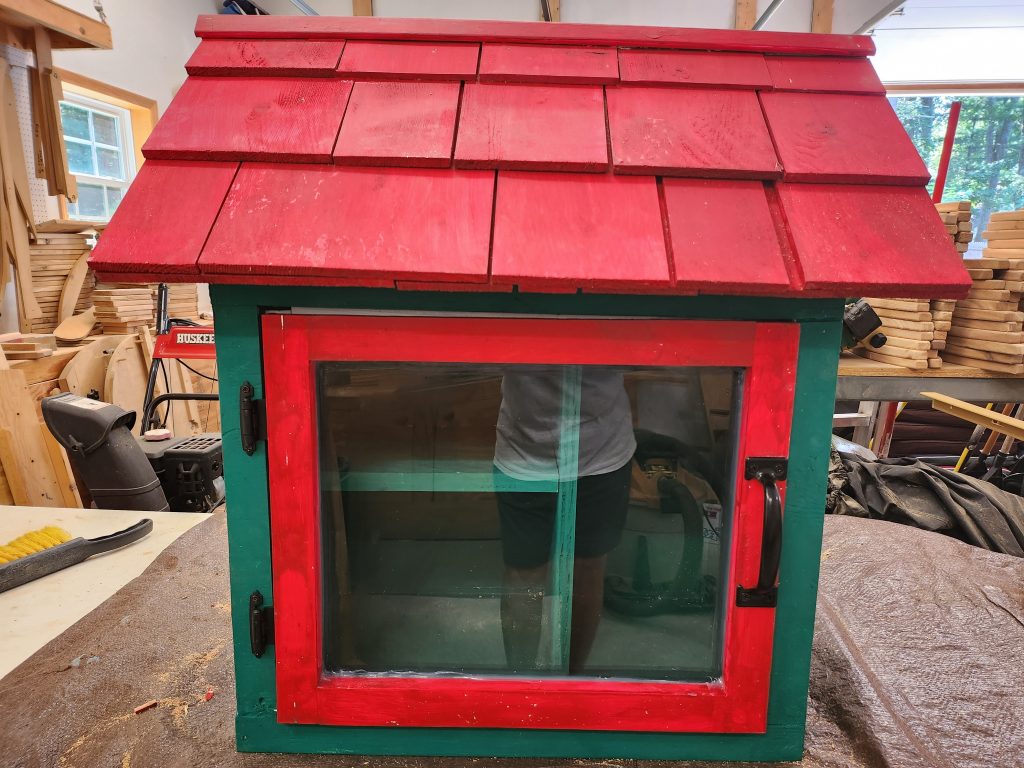 Rotary Club of Lake George recently partnered with the Warren County Historical Society to produce a "Little Library" containing books about the history of Warren County. The goals of each organization include preserving the history of our communities by educating residents, and to give travelers a chance to learn more about the stories of the land surrounding Lake George.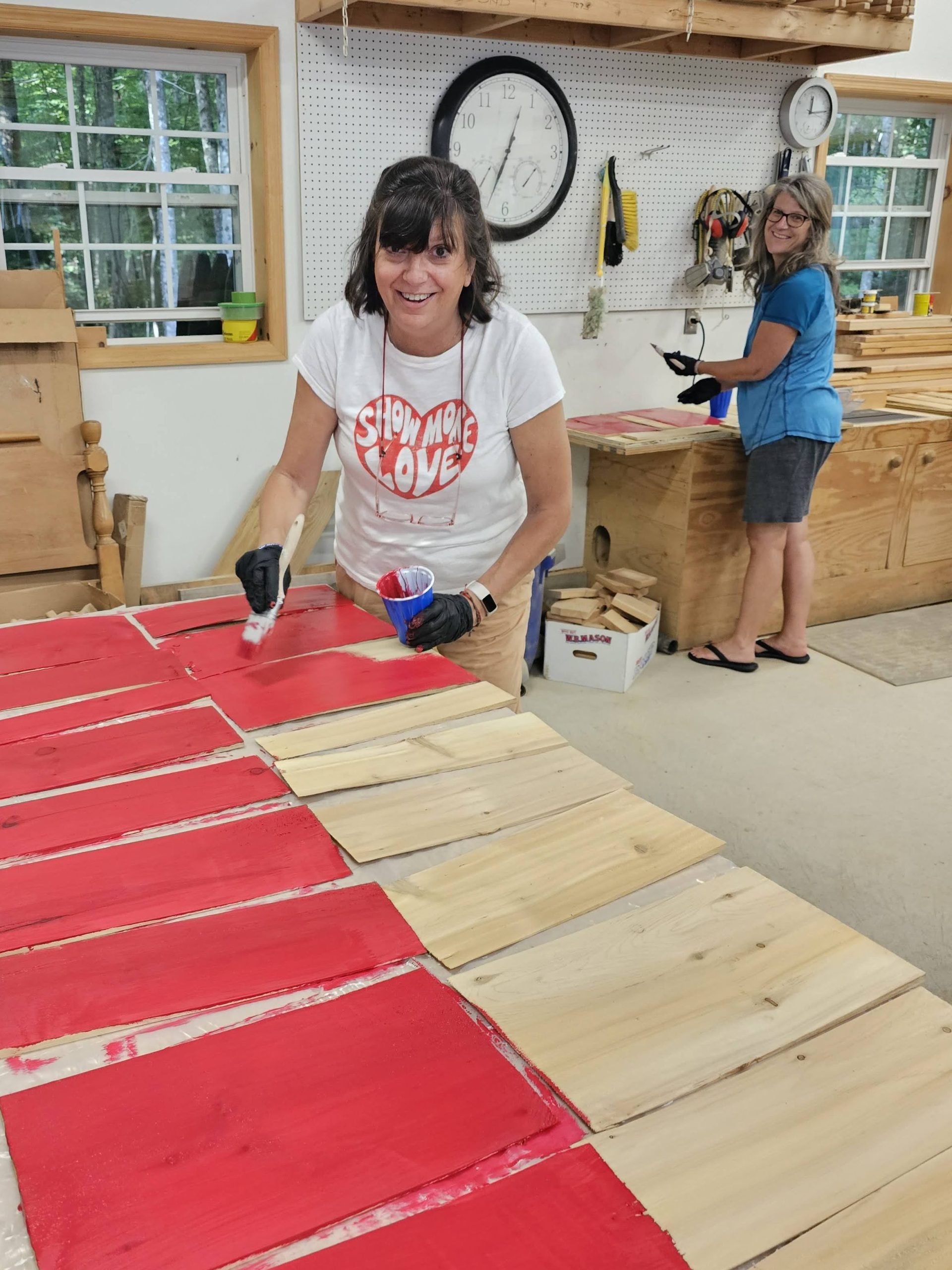 Warren County Historical Society Executive Director, Don Rittner, had met with Lake George Rotary Club a couple weeks before hand to educate fellow Rotarians about the history of the land surrounding Lake George, along with the importance of preserving that history. When asked about upcoming projects, Rittner mentioned the assembly of a "Little Library" that would be located near the Warren County Historical Society (located near Exit 21 off I-87). The challenge was finding the labor and knowledge to craft a long standing structure that would house the novels; while also withstanding the test of time and conditions of the North Country.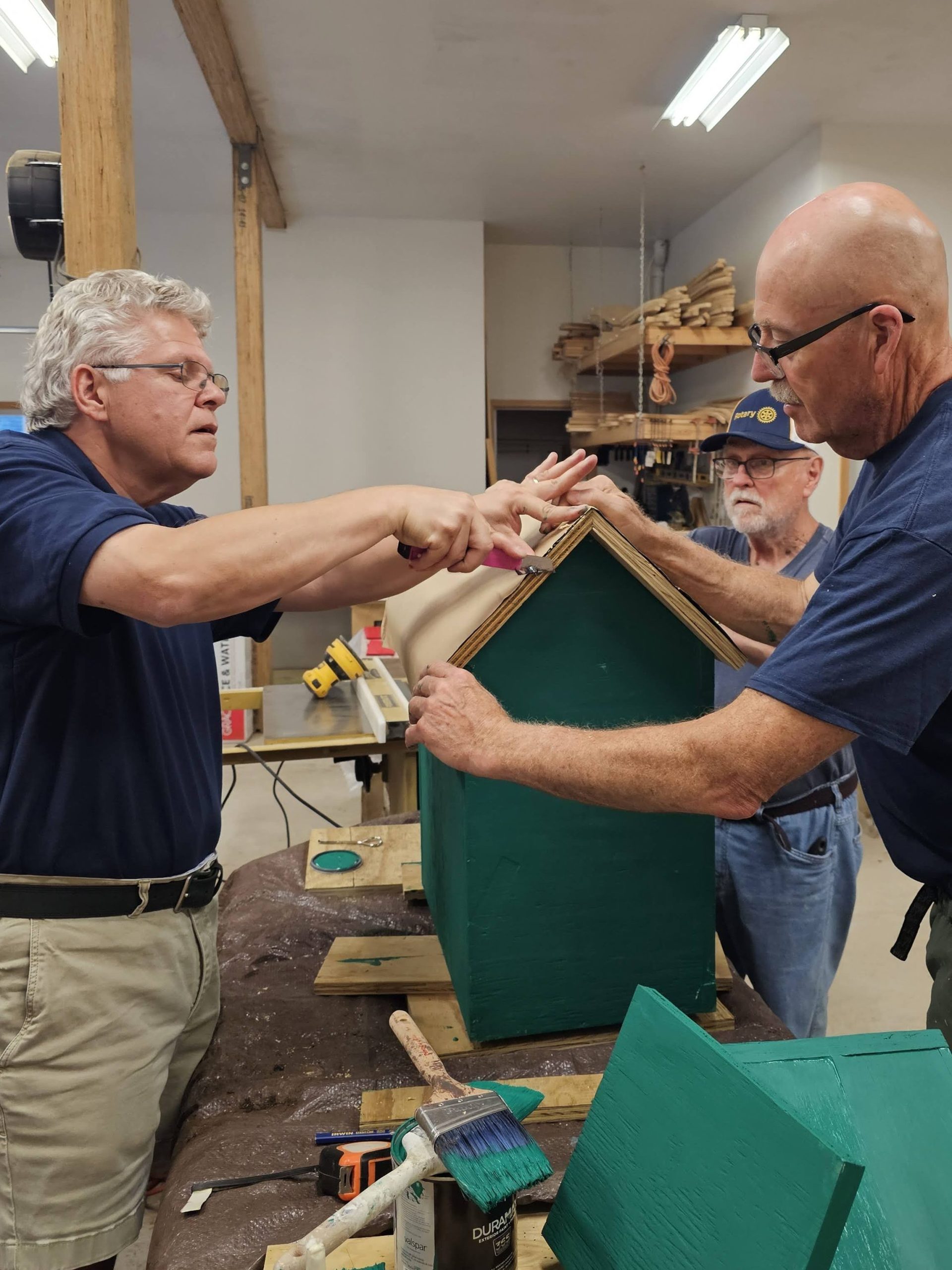 The following week, Lake George Rotarians took action and began to build the "Little Library" hoping to have a big impact on those looking to learn more about Warren County's rich history. Former LG Rotary Club President Mike Craft, LG Rotarian Kathy Wallace (Owner of Adirondack Cedar Chairs in Lake George), Mike Comisky, and friends were able to complete the library in less than two weeks! This wouldn't be possible without the generous donation of supplies from Lowe's & Lake George RV Park!
"We are thankful for the opportunity to partner with the Warren County Historical Society to help preserve the history of Lake George, and to tell the story of the land surrounding Lake George to current residents, the next generation, and travelers who value the history of the Lake George Area" 2023-2024 LG Rotary Club President, Pete Wilhelm. "Anyone who is looking to be involved in preservation, education, and/ or serving the Lake George & surrounding communities are encouraged to contact Lake George Rotary by way of email, or via Facebook!"